Campsite with entertainment in Maine-et-Loire
Our events in Saumur
Campsite with kids club in Pays de la Loire
Entrust your children aged 4 to 12 years to our animations du Club Mister Flower. Dancing, circus, manual workshops and recreational activities will entertain your youngest children in the morning 4 to 5 times a week. They will not see time passing and will make many new friends at the campsite with entertainment. Register your children the day before for the next day at the home of our campsite with activities.
A word from Cédric, campsite manager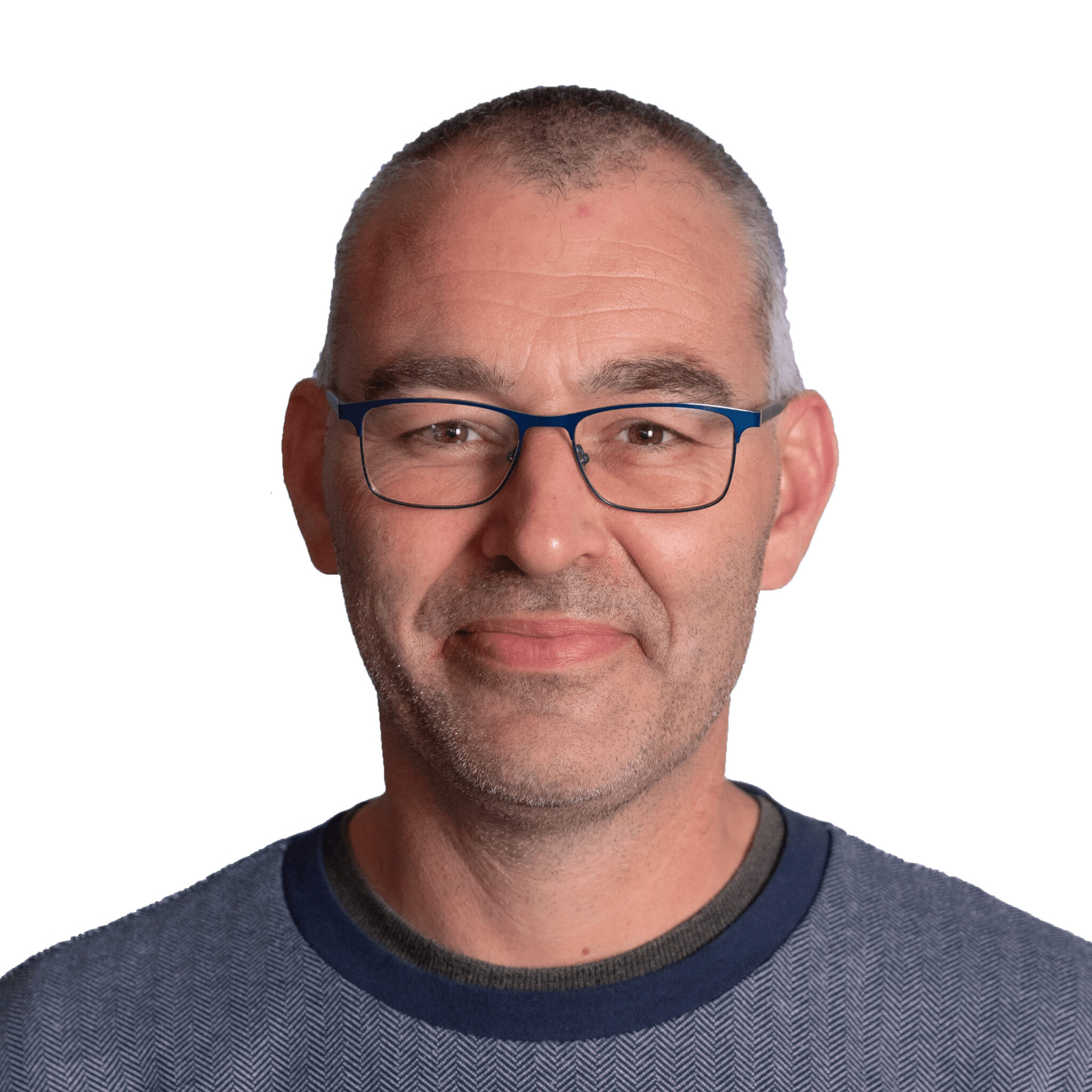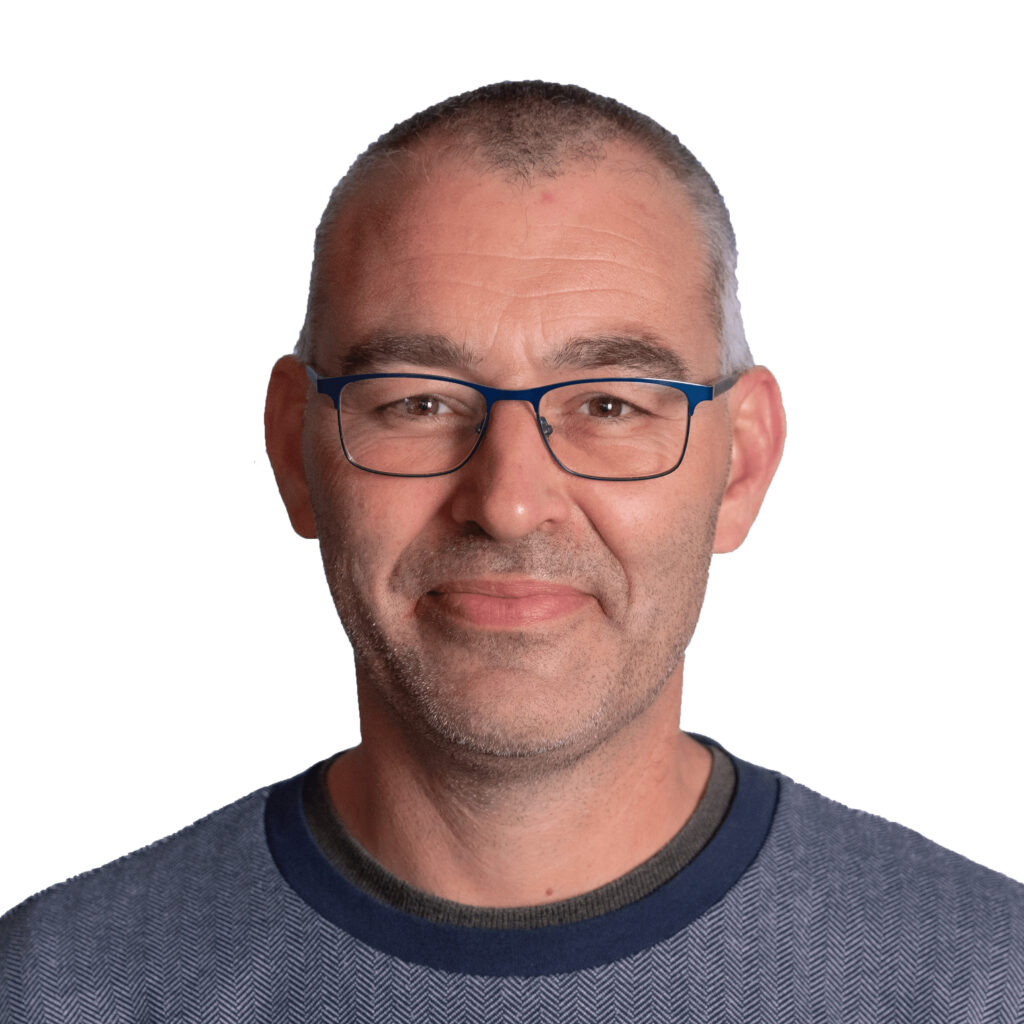 There is no shortage of activities at our campsite in Saumur. You can count on the inevitable bingo, concerts and karaoke to liven up your evenings and even wine tasting at the end of the day.
Playgrounds, children's club, sports activities and Mister Flower Dino mascots, everything has been thought of to ensure that your children have an unforgettable holiday! Don't miss the opportunity to discover the region along the Loire by canoe or kayak, or more comfortably on a cruise.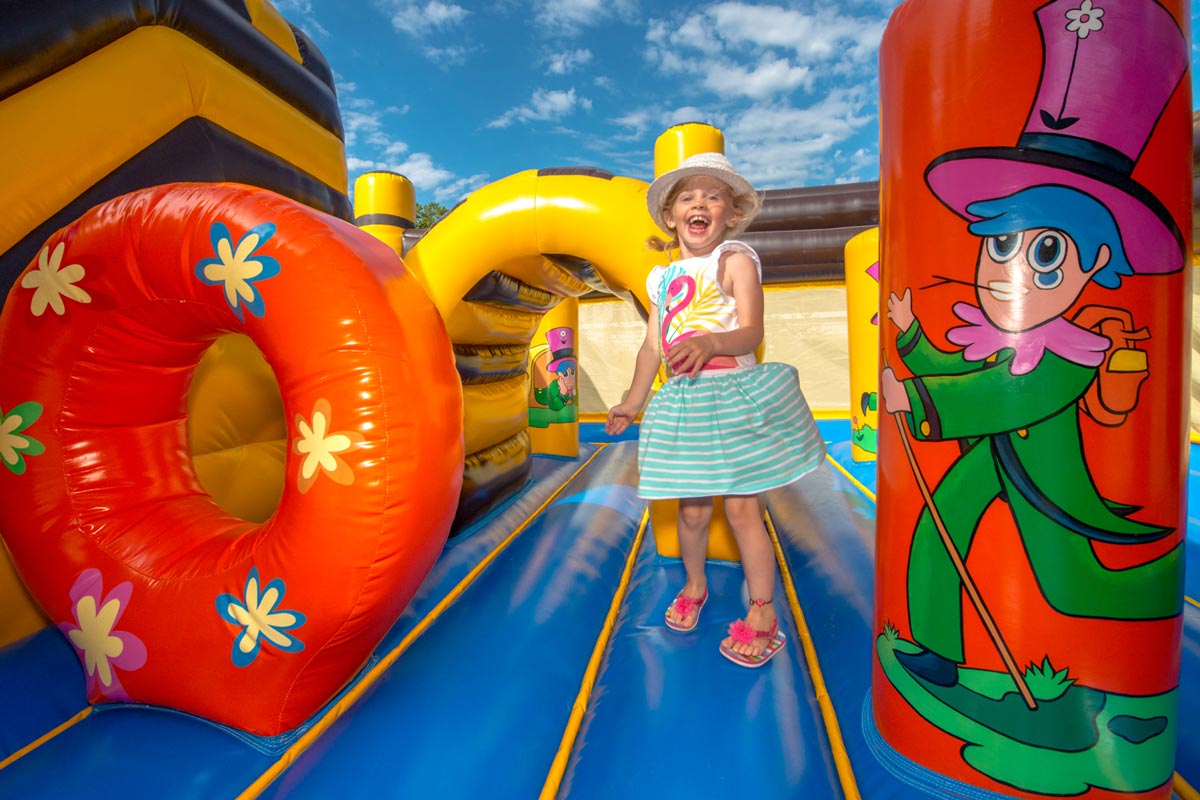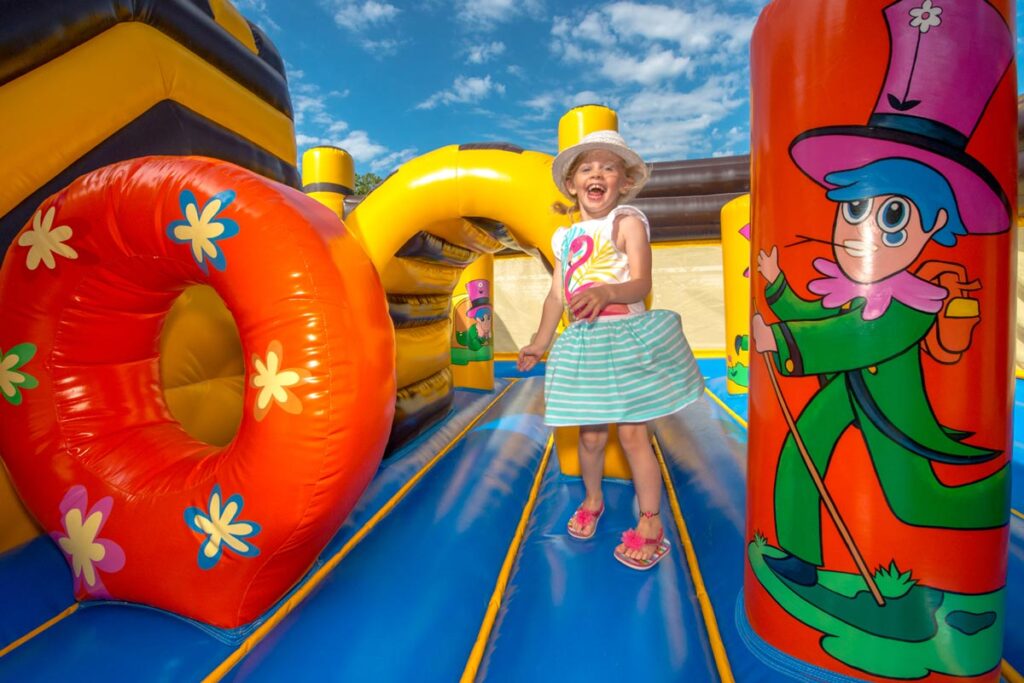 Campsite with family activities in Maine-et-Loire
Take part in family events and experience moments of complicity and sharing during your holiday in campsite in Saumur. Parents, children and teenagers will enjoy our dedicated programme every afternoon on weekdays : sports competitions, pétanque, molkky, archery … Come and discover the small local producers' market in our campsite with leisure activities at the end of the week and go to 6pm Monday to Thursday for the wine tastings on the campsite, offered by our partner wineries Ackerman, Bouvet Ladubay, Louis de Grenelle and Robert and Marcel.
Animated evenings in Saumur
After a day of sightseeing, finish on a high note with our evening entertainment in our campsite 4 to 5 times a week.
Take a seat in our restaurant-snack-bar for family dinner or friends and continue your evening by attending our lively evenings. Enjoy entertaining and friendly moments in the restaurant. Enjoy our various entertainment options: concerts, karaoke, open-air cinema or even mini disco and performances for children.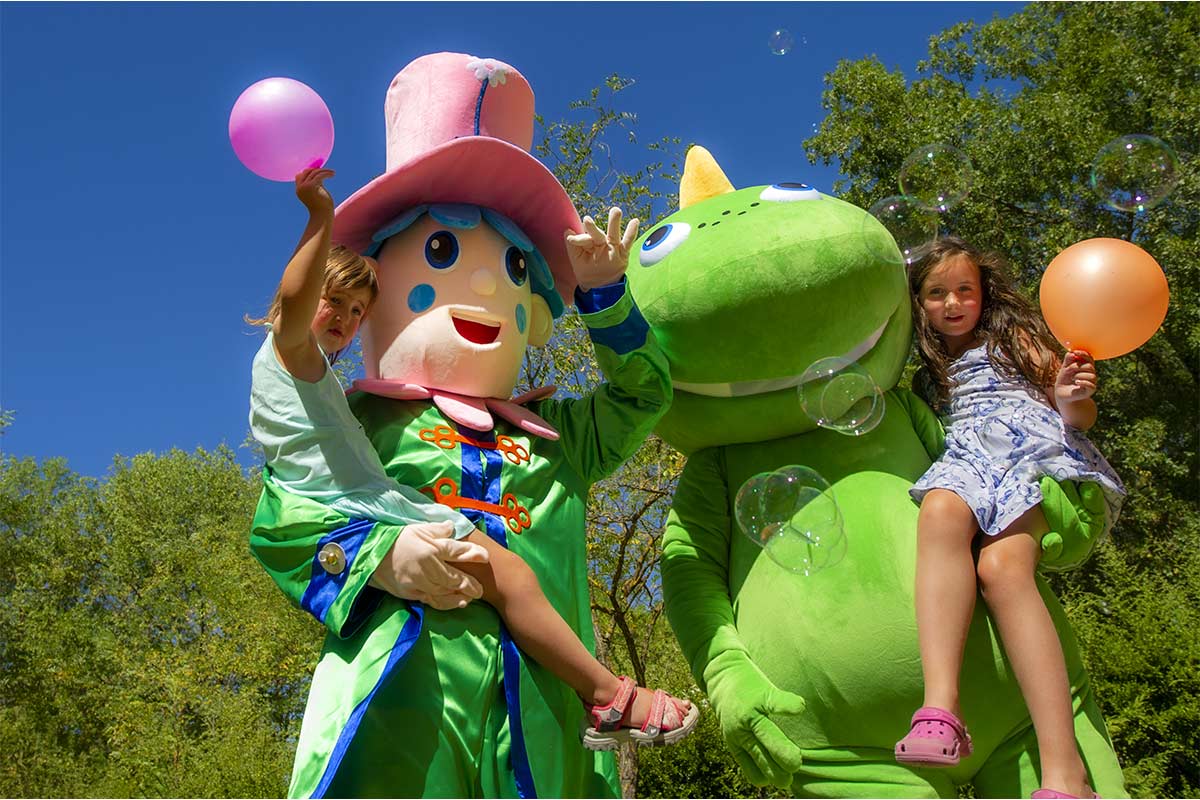 Our equipment
Campsite with children's play areas in Saumur
Next to the pool, your children will enjoy our playground recent and comprehensive. They will love the different wooded structures. Small climbing structure, castle to visit, slide, swing… your children will enjoy attending these outdoor games throughout your stay at the campsite with activities in Saumur.
Our large bouncy castle completes the playground where your children can play every day from 9am to 7pm. It's the perfect opportunity to have fun with the other children of the campsite in this colourful bouncy castle at ludic course.
Activities offered are a joy for children (inflatable games, swimming pool, small animations offered, bow, molki games on request)
Carine
Our sports and leisure facilities
In our campsite with activities you will find leisure and sports facilities for fun and active holidays in Saumur. Test your forehand during table tennis games, go to the net during volleyball sessions with your friends. A classic campsite holiday, take part in the petanque competition taking place in our bowling alley.
For fans of fitness, an outdoor sports area located outside the campsite near the entrance, will allow you to stay in shape during your campsite holidays near Angers. Rent our bikes to make the most of the assets of the Loire Valley and its numerous cycle routes.
Take advantage of the peace and quiet of our campsite to give yourself a moment of peace and quiet by reading a book. Borrow one from our new book hut, near playgrounds.
Water activities in Maine-et-Loire
Discover Saumur in a different way from the Loire by walking around it on board a canoe. 2 km from the campsite with entertainment, the Saumur Canoe Club offers you escapades on the Loire in canoe or in kayak from 1 to 3 places. Another vision of the Loire landscape in the Loire Anjou Touraine Regional Nature Park. Many companies offers cruises for aperitif walks or meal on the water to discover the saumuroise region from the Loire.
2 km from the campsite, enjoy your stay in Saumur to offer you a nautical excursion along the Loire. With family or friends, Sail on the last wild river in Europe in a traditional boat.
The campsite's swimming pool and restaurant