Rent a mobile home in Saumur
Mobilhome Comfort Wood 29m² 2 bedrooms + terrace 4/6 Ppl.
Mobil home 29m² 2 bedrooms – adapted to the people with reduced mobility 4 Ppl.
Sweetflower Premium 34m² – 2 bedrooms + TV + sheets + towels + 11m² covered terrace 4/5 Ppl.
Mobil home Confort 24m² 2 bedrooms + Covered terrace 7m² – near to Loire 4 Ppl.
Mobile home Confort 26m² 2 Bedrooms + Covered terrace 7m² – near to Loire + TV 6 Ppl.
Mobil Home Comfort 32m² 3 bedrooms + Half-covered terrace 6/8 Ppl.
Homeflower Premium 26.5m² 2 rooms + terrace + Dishwasher + TV + sheets included 4/5 Ppl.
Residence Premium 40m² 2 bedrooms + terrace + TV + sheets included 4 Ppl.
Homeflower Premium 30.5m² 3 rooms +Half-terrace + Dishwasher + TV + sheets included 6/7 Ppl.
Mobile home Confort 18m² 1 bedroom + Half-covered terrace 2/3 Ppl.
Freeflower Standard 37m² 2 bedrooms (incl. sheltered terrace 13m²) – No bathroom 4/5 Ppl.
Mobilhome Confort 29m² 2 bedrooms + terrace 4/6 Ppl.
Different ranges of accommodation in Maine-et-Loire
At campsite l'Île d'Offard, you will find a wide range of accommodation in rentals and pitches in the Loire Valley for your stay. Discover our different accommodation for rent for your future holidays in Saumur.
A word from Karen, campsite manager

Discover our different ranges of mobile homes according to your criteria. Whether you are looking for a low price or more comfort, you are sure to find the one that suits your needs at our campsite.
Do not hesitate to contact our team to help and advise you in your choice of location.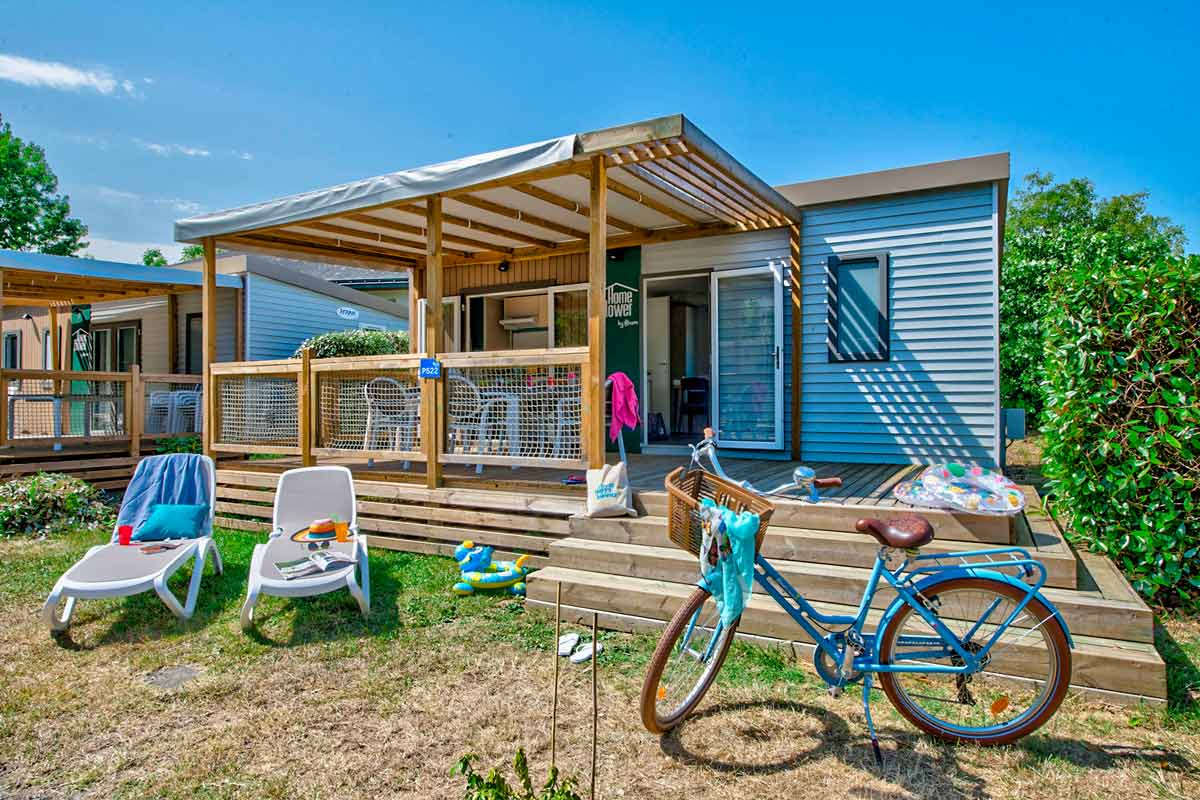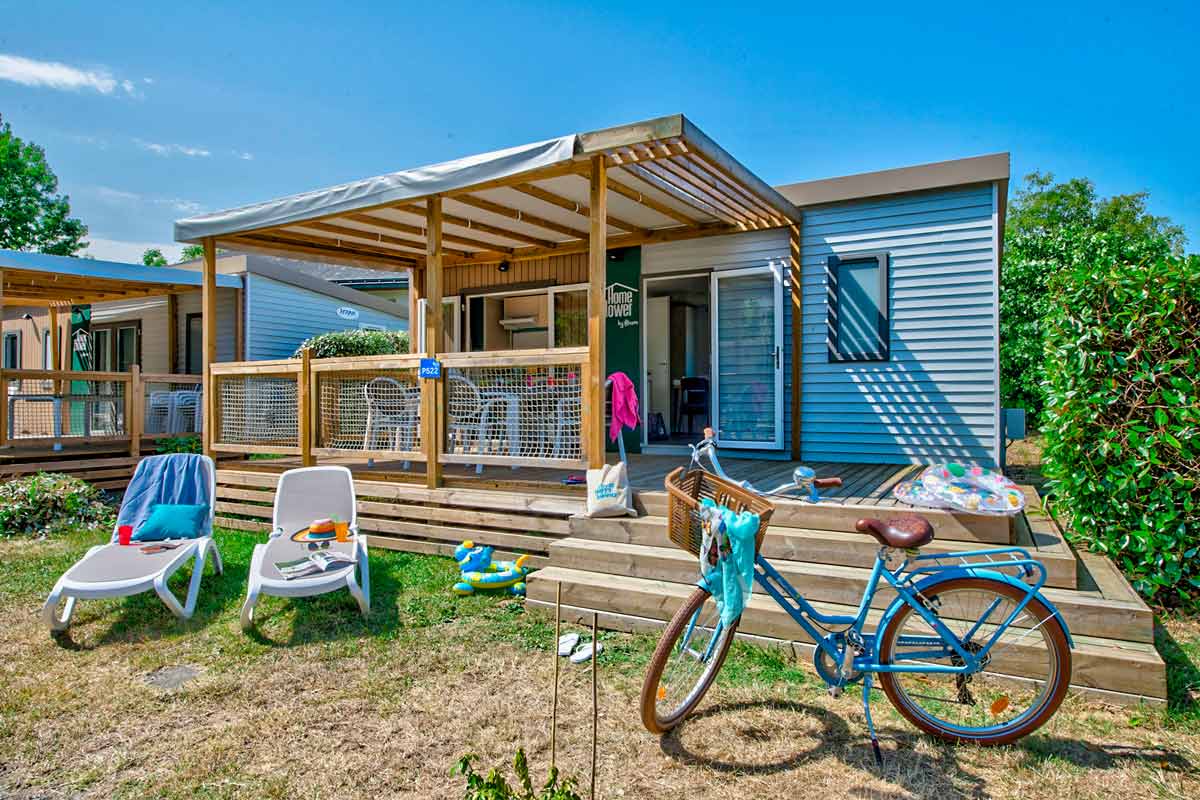 Mobile home rental in Saumur
Stay in one of our mobile homes with or without television in Saumur available in 1, 2 or 3 bedrooms. Equipped with integrated terrace or semi-covered, our mobile homes promise you a campsite stay both indoors and outdoors. With friends or family, enjoy meals on our garden furniture or laze about on our deckchairs during the beautiful sunny days of Saumur.
Inside, a beautiful living space will offer you a sitting area with bench and table. Prepare delicious dishes in our equipped kitchenette a fridge-freezer and numerous equipment and utensils. Just like at home, find the comfort of a good bedding in our rooms and a bathroom with shower, sink and storage.
During your holiday in campsite in Saumur, make the choice of optimal comfort thanks to the high quality services of our Home Flower. Fall for the latest premium version of our mobile homes. You will appreciate its new design: single-pitch roof, panoramic terrace XXL, blackout blinds in the rooms, soft colours… All these advantages will make you love this way of living contemporary accommodation, designed by Flower Campings.
Enjoy a plethora of facilities to make your holiday easier: dishwasher, bed linen and towels provided for all participants. Book your getaway in the Loire Valley in a mobile home and take advantage of our many special offers for low cost holidays in Saumur
Our roofed accommodation in the Pays de la Loire
For your stay near Angers, choose to rent a canvas accommodation in our campsite. Select a canvas hut on stilts without sanitary facilities for a low-cost stay or opt for our 2022 novelties: the habitat designed by Flower Camping, the Sweeflower a recent wooded accommodation for 4 people. Our timeless Freeflowers are suitable for small budgets and to lovers of traditional campsite.

In the spirit of glamping, you benefit from this tent of 37m² with a large terrace and its 2 bedrooms for 5 people. Book your holidays in mobile home accommodation in Saumur and benefit from our special offers from 199€ per week.
We were able to enjoy outdoor meals on the lovely terrace of our Home Flower mobile home. The living room and bedrooms are great and it is well equipped.
Claire
Campsite pitches and promotions